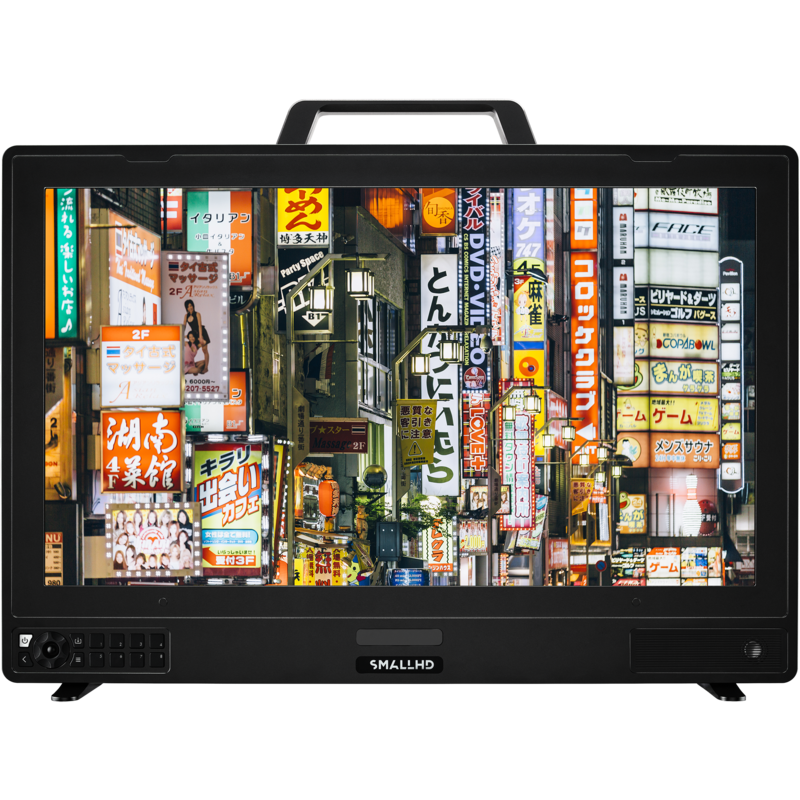 Small HD Cine 24" 4K High-Bright Monitor
3840x2160 Resolution (4K)
Inputs: 4x 12G-SDI , 1x HDMI 2.0
Outputs: 4x 12G-SDI
23.8in/60cm IPS LCD, 1350nits
100% DCI-P3 Color
Weight: 16.5lbs / 7.5kg (with handle & feet)
Dovetail Mounting Rail for battery and accessory mounting
Interchangeable mounting points
2x 2-pin accessory power outputs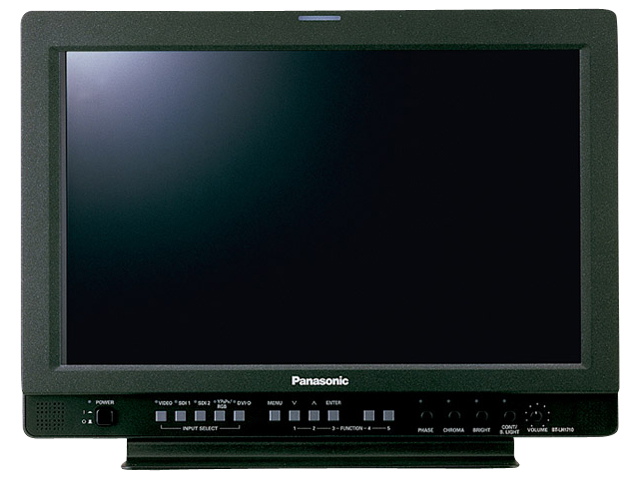 17" 16x9 HD/SD HDSDI Field/Studio Monitor
HDSDI / YPbPr / DVI / Composite Video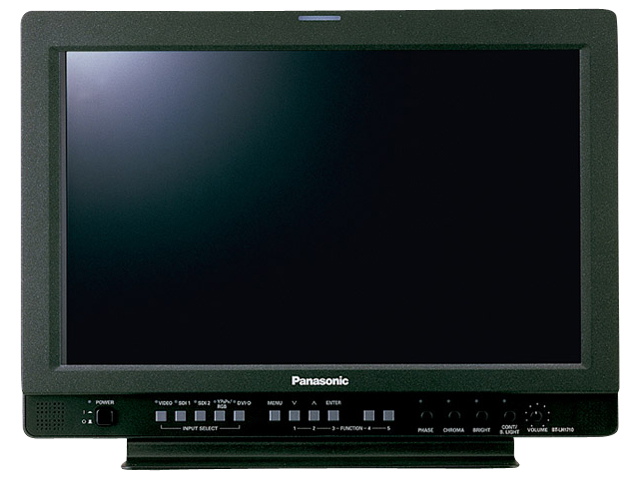 17" 16x9 HD/SD HDSDI Field/Studio Monitor
HDSDI / YPbPr / Composite Video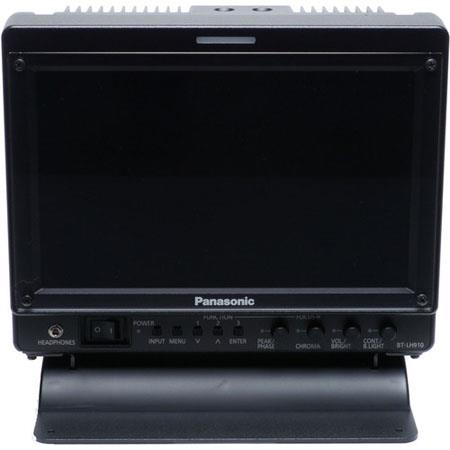 9" Field Monitor
16x9 HD/SD HDSDI (3D Capable)
HDSDI / HDMI / YPbPr / Composite Video
 Custom Teradek Power cable attatched to Anton Bauer Gold Mount Plate
Soft Carry Bag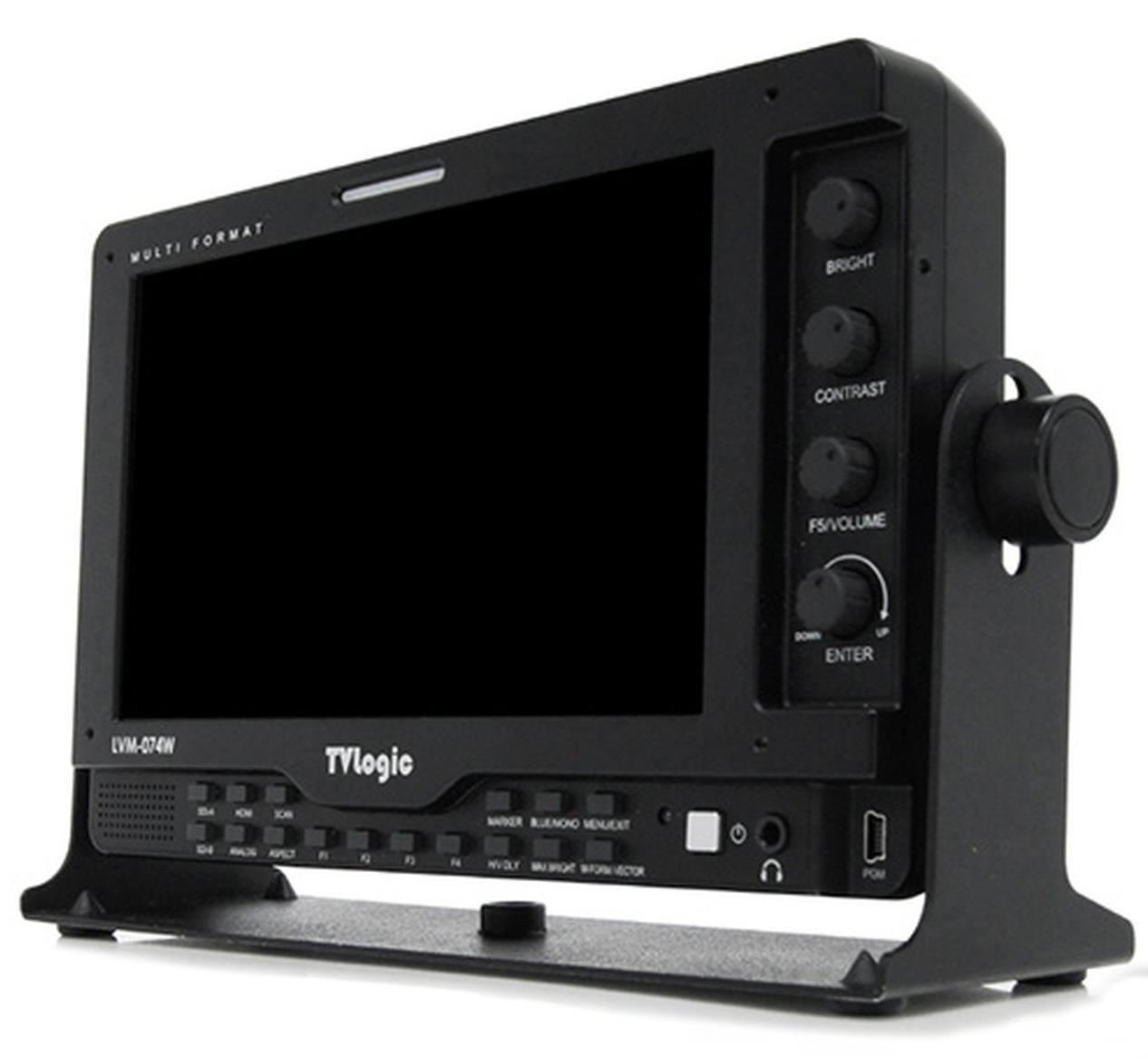 7" Field Monitor
1024x600 16x9
2 - HDSDI Inputs, one Output / HDMI In and Out / Component
H/V Flip / Sunlight readable
Custom Teradek Power cable attatched to Anton Bauer Gold Mount Plate
Option - Use with Wooden Camera Director's Monitor Cage v3 (not pictured)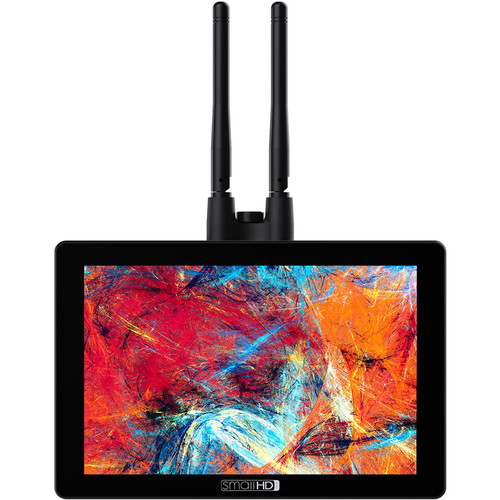 7" Monitor with build in Bolt 500 Transmitter (for use with MoVI, etc)
RED Camera Control Option installed with Control Cable
1920 x 1200 Touchscreen Display, 1800 cd/m², 10-Bit IPS LCD Panel
Supports up to 1920 x 1080p60 Input
Built-In 500' 5 GHz Wireless Transmitter, Compatible with Bolt 500 RX Receivers
L-Series Battery Plate, D-Tap Power Supply Cable, or AC Power
1 x HDMI Input, 1 x HDMI Output
1 x 3G-SDI Input, 1 x 3G-SDI Output
HDMI/SDI Cross Conversion
Card Slot for Image Capture/LUTs/Upgrade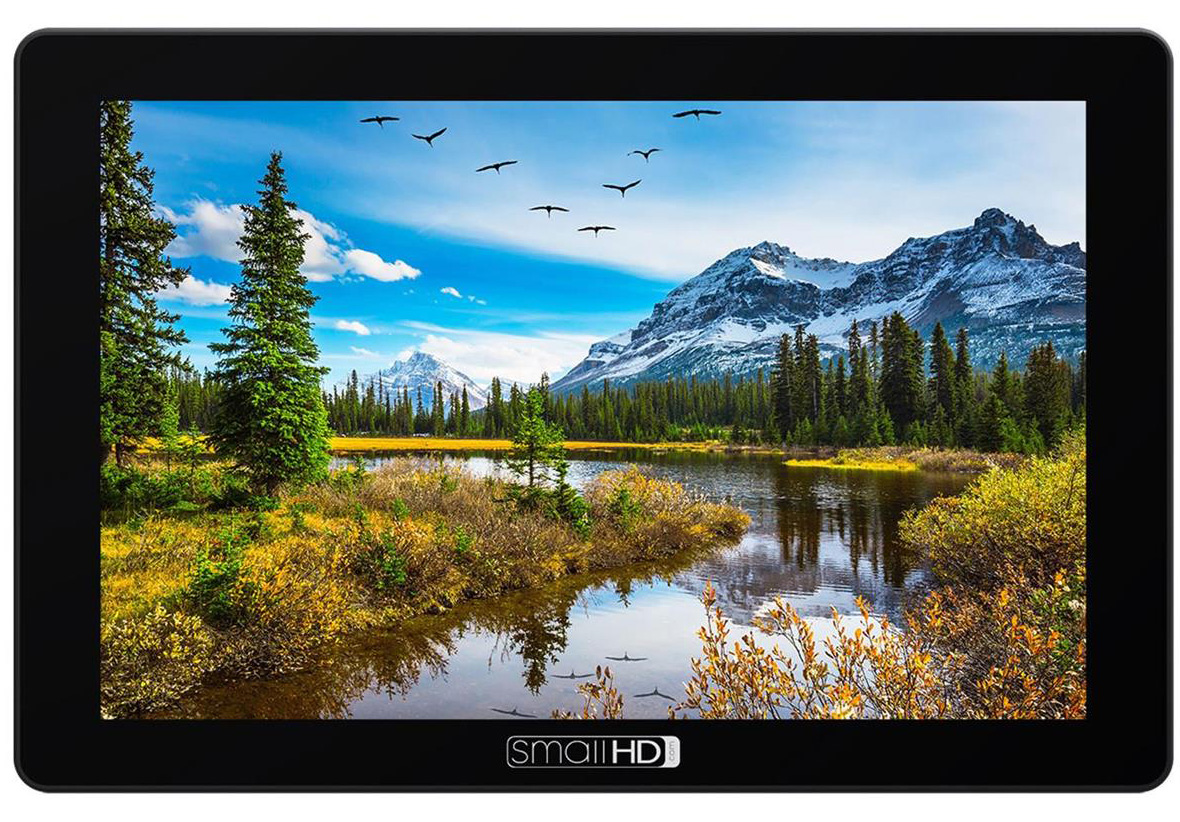 7" Monitor
1920x1200 16x9
HDSDI In/Out & HDMI In/Out
Daylight Viewable
Uses Canon LP-E6 Batteries, D-Tap Power Supply Cable, or AC Power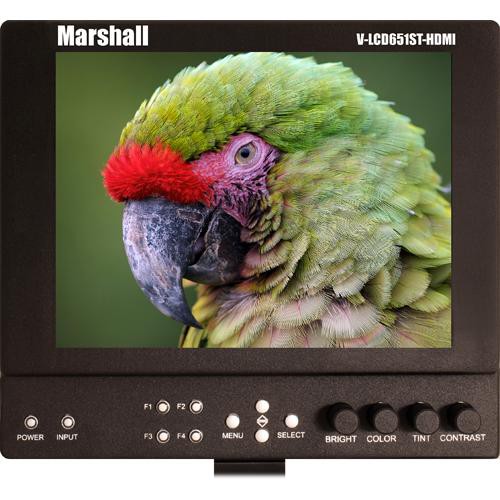 Marshall V-LCD651ST-3GSDI
6.5" On-Camera Monitor
4x3 HD/SD HDSDI
Super Transflective Monitor, great for Outdoor viewing
3G SDI (HDSDI) / YPbPr / Composite Video
Video Converters for Monitors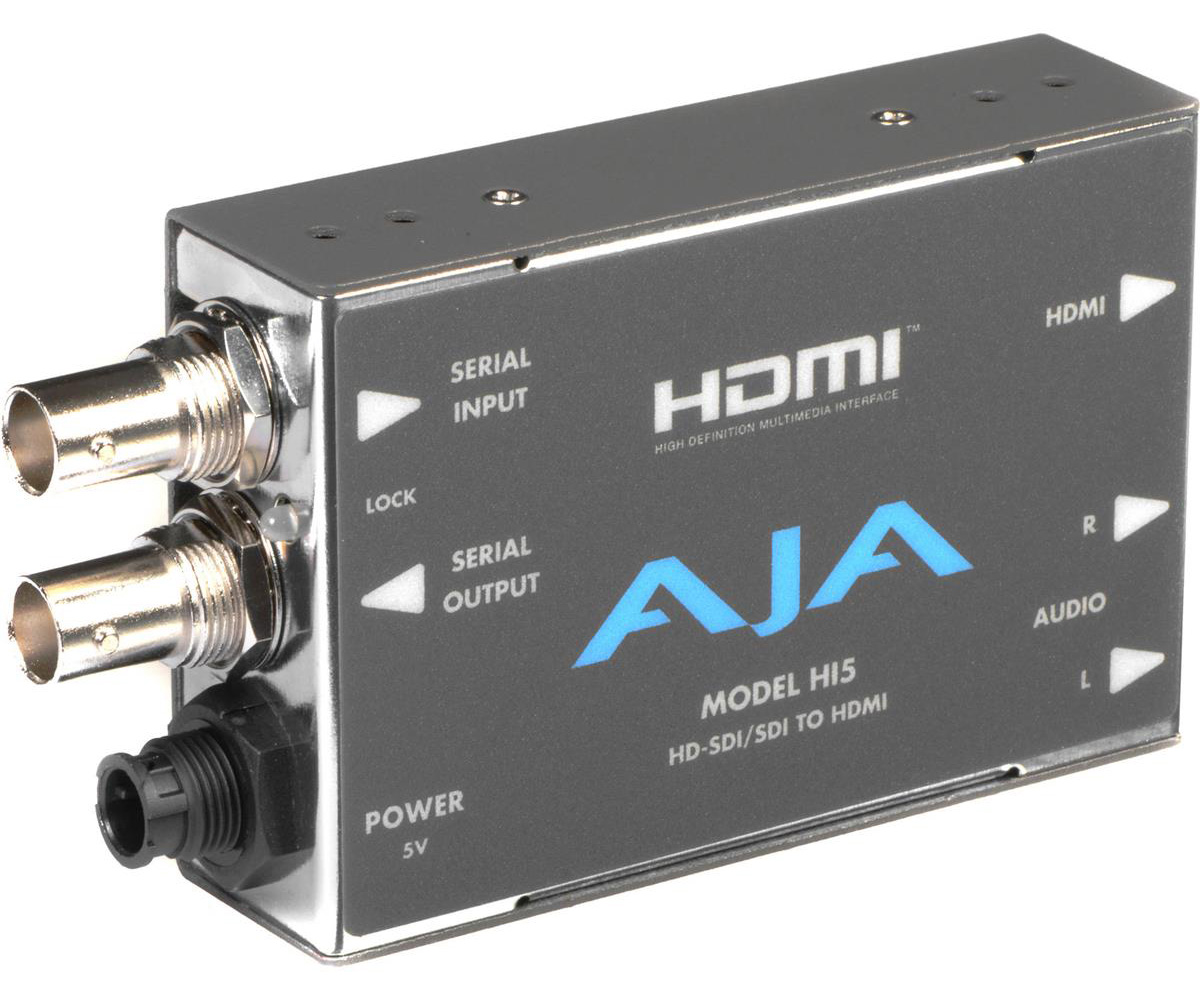 AJA Hi5 HDSDI to HDMI Adaptor
The AJA Hi5 HD/SD-SDI to HDMI Video and Audio Converter with DWP converts an SDI signal to HDMI for monitoring on an HDMI display. 8-channel embedded audio gets passed as well. Additionally 2-channel RCA outputs are available for separate audio monitoring. Linked to the SDI input is an equalized SDI loop-output that can be used for outputting to an SDI monitor at the same time as to an HDMI monitor.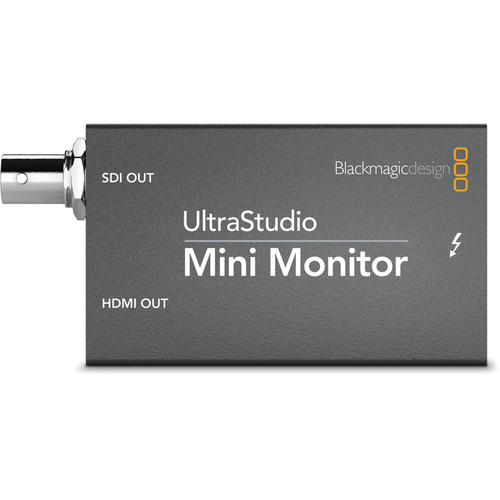 BlackMagic UltraStudio Mini Monitor
Need to monitor video from your computer?  This device takes the Thunderbolt from your computer and turns it into SDI or HDMI to view on a broadcast monitor. Powered through the Thunderbolt cable.
Input: Thunderbolt / Output: SDI, HDMI, with Embedded Audio
Outputs Footage from Computer to Monitor
Enables Color Grading on Top-Res Monitor
Playback Aspect of Capture/Playback Card