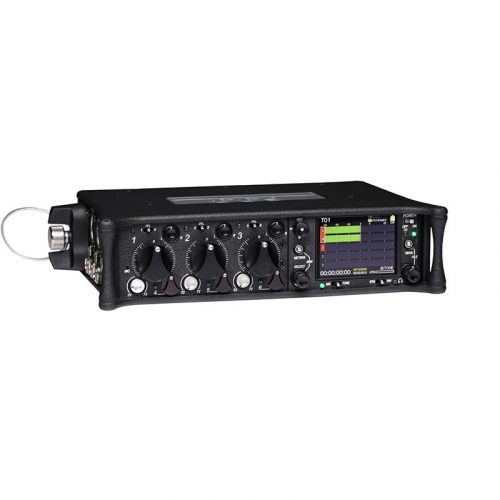 Sound Devices 633 Mixer/Recorder
Six input compact digital mixer with integrated 10-track recorder and timecode
Perfect mixer for small TV shows, commercials, documentaries
Easy to use, small and lightweight
Digital LED Display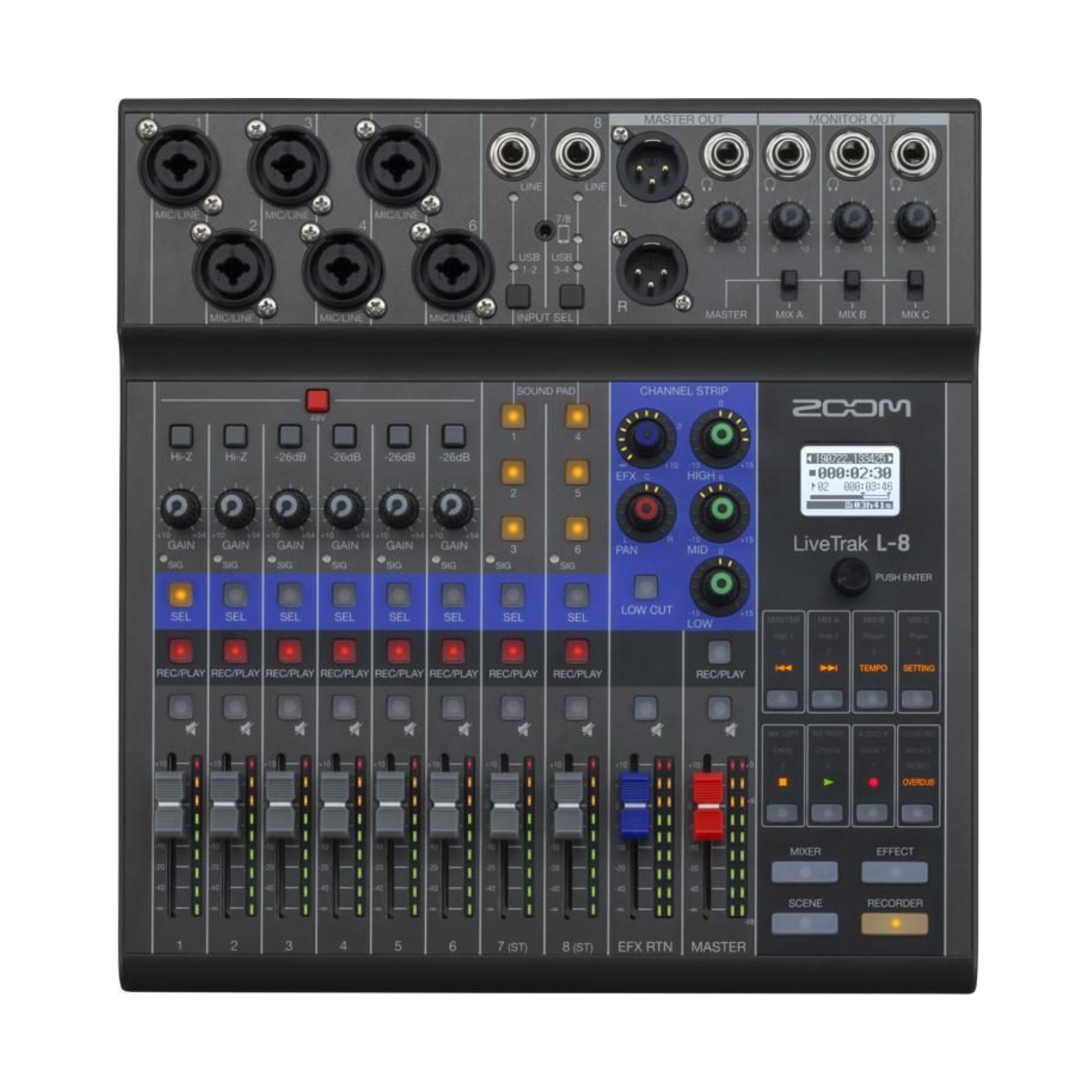 Zoom LiveTrak L-8 8-Channel Digital Mixer / Recorder
An all-in-one solution for podcasters, musicians, and location recorders, the LiveTrack LK-8 provides incredible functionality in a compact, portable unit. Built for efficient and streamlined podcast production, Live Trak L-8 delivers the features content creators want: four individual headphone outputs for multiple musicians, onboard sound trigger pads for prerecorded inserts, and a foolproof interface for call-in interviews. Sweetwater's gigging musicians agree LiveTrak L-8 is a great companion for singer-songwriters and small bands, offering high-quality sound from Zoom's famously transparent preamps and onboard processors. However, LIveTrak L-8 is not limited to capturing live performances. It also acts as a 12-tracker recorder and interface for your home studio.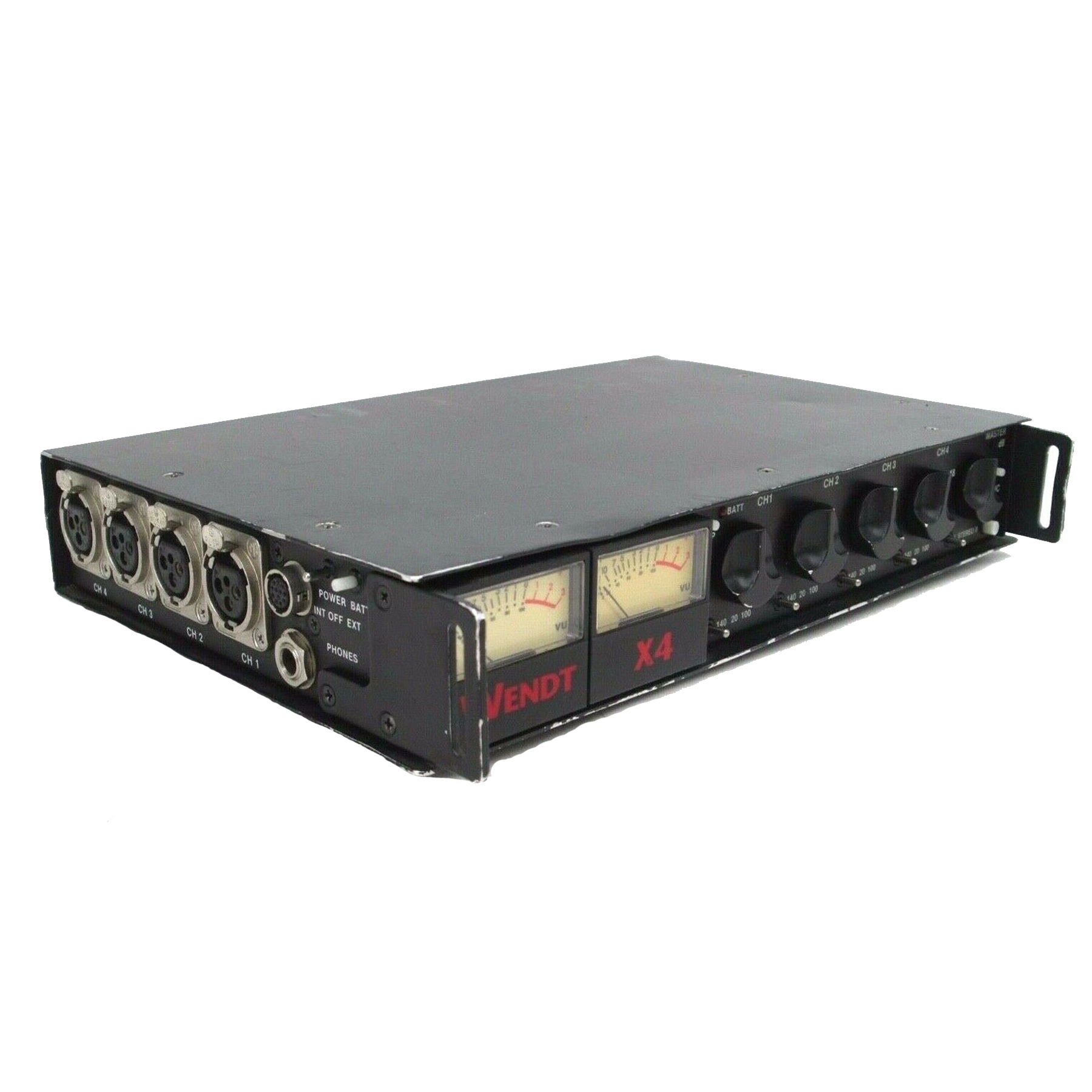 Portable ENG/EFP Field Mixer
4 XLR balanced microphone inputs with individually switched phantom power
Each input features a rotary level control and the master level provides global level control over all inputs
Switchable gain / attenuation on every input provides 10dB, 20dB and 0dB of level gain for dynamic or condenser microphones.
The output section features stereo XLR balanced outputs and a stereo 3.5mm microphone level output jack for feeding signal to camcorders or smaller portable recorders.
Balanced XLR outputs are switchable between mic or line level signal.
A limiter switch is also located at the output section.
Powered with 8-AA Alkaline batteries for up to 15 hours and a 2.1mm center pin jack allows the mixer to be powered with an external 9-18VDC source.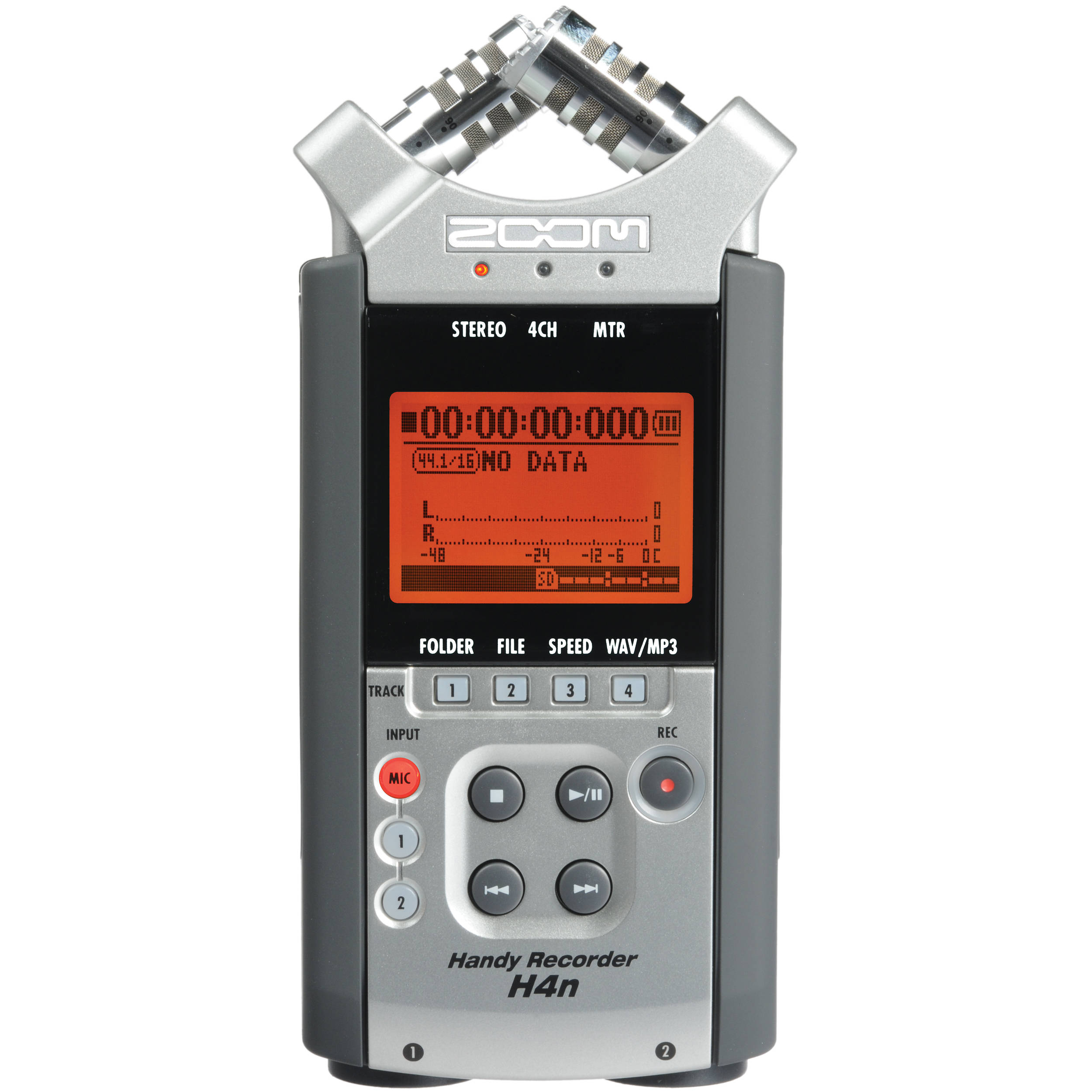 Zoom's Handy Recorders set the standard for portable field recording devices. The H4n state-of-the-art XY mics, natural-sounding preamps, and ultra-low noise floor let you record everything with stunning realism. With its locking XLR/TRS connectors, the H4n Pro is ideal for recording film location sound, podcasts, and concerts. Flip from stereo to 4-channel mode, and you can sweeten a board feed with live room ambience in real time. And its punch-in and overdubbing capabilities and studio-grade effects turn the Zoom H4n Pro into a veritable handheld multitrack studio.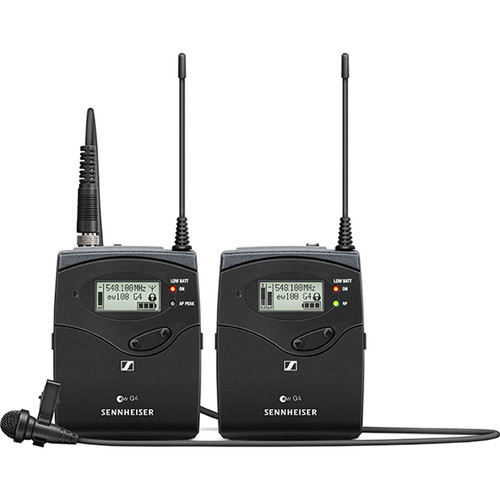 This is a industry workhorse.  Affordable wireless audio.
Sennheiser EW-100 Wireless Series - Transmitters & Recievers
Sennheiser EW-100 G3 Wireless Series - Transmitters & Recievers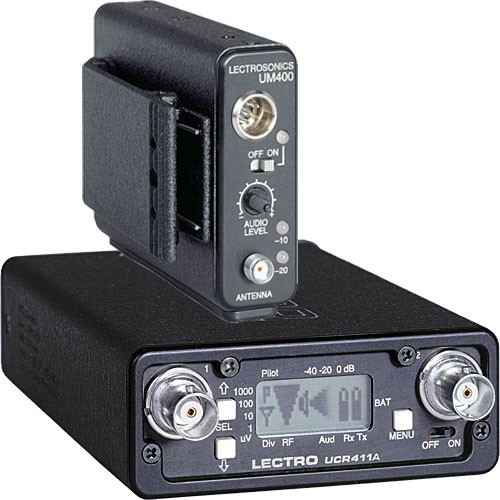 High end wireless transmission.
Includes: Antennas, Tram Mic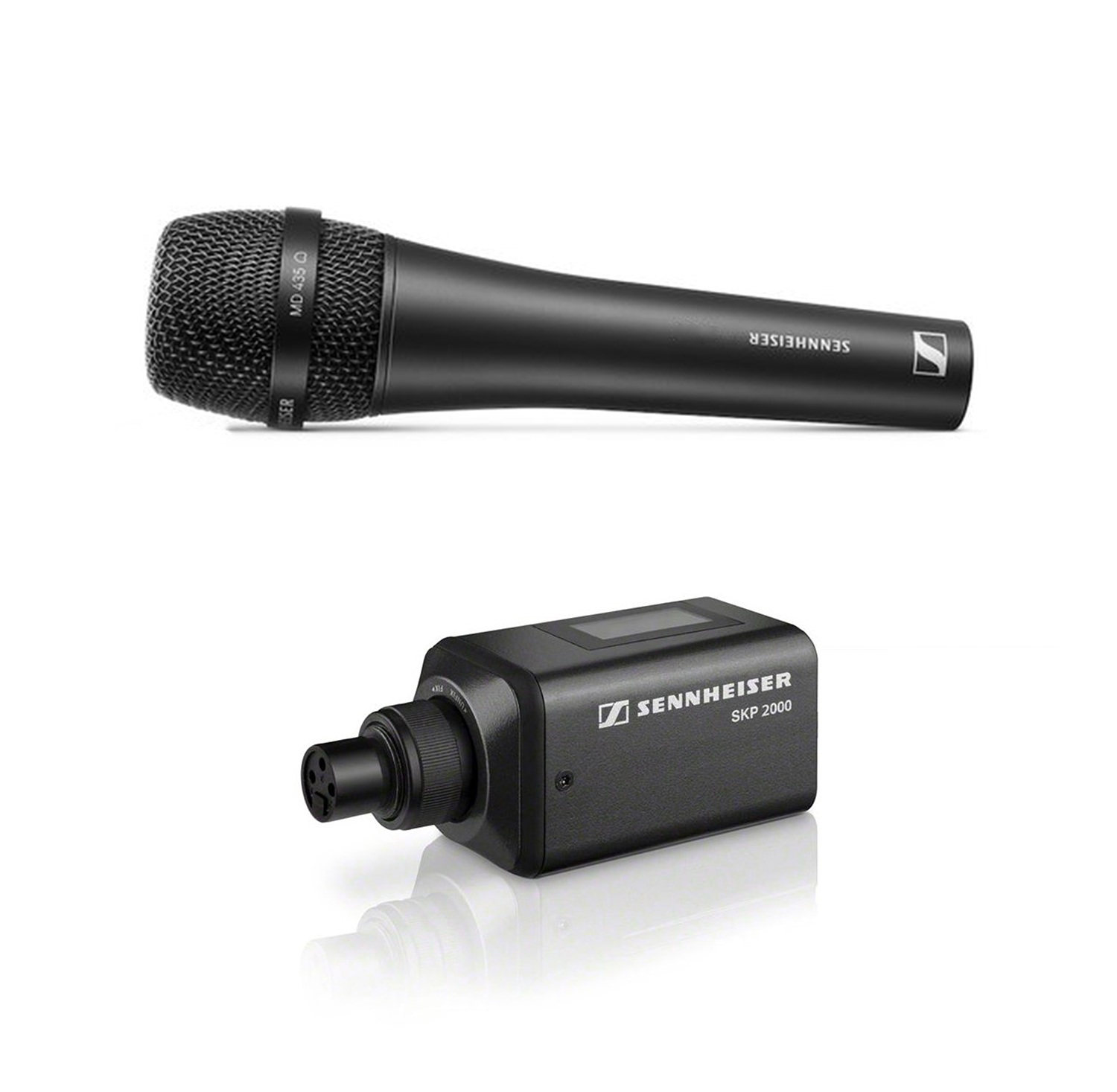 Sennheiser Mic with Transmitter
Need a wireless stick mic?  Use the Sennheiser SPK-100 "Butt Plug" and attach it to any stick mic with XLR outputs at the base.
SM-58 (or use with other handheld mic) with SPK-100 wireless transmitter
Use with EW-100 Series Receivers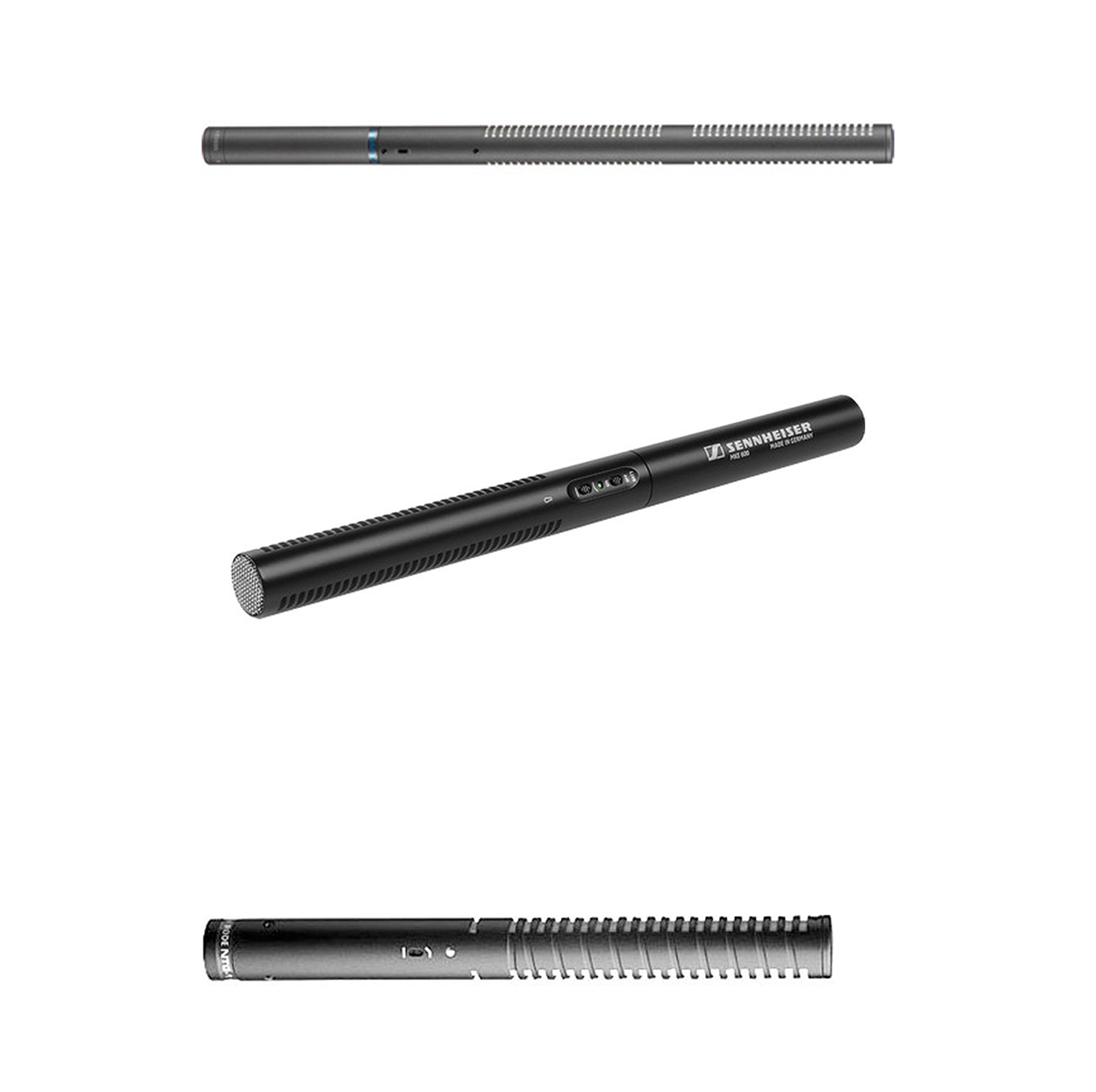 These Mics work great for recording dialogue.
AudioTechnica 835b
Senheiser MKE 600
Rode NTG-1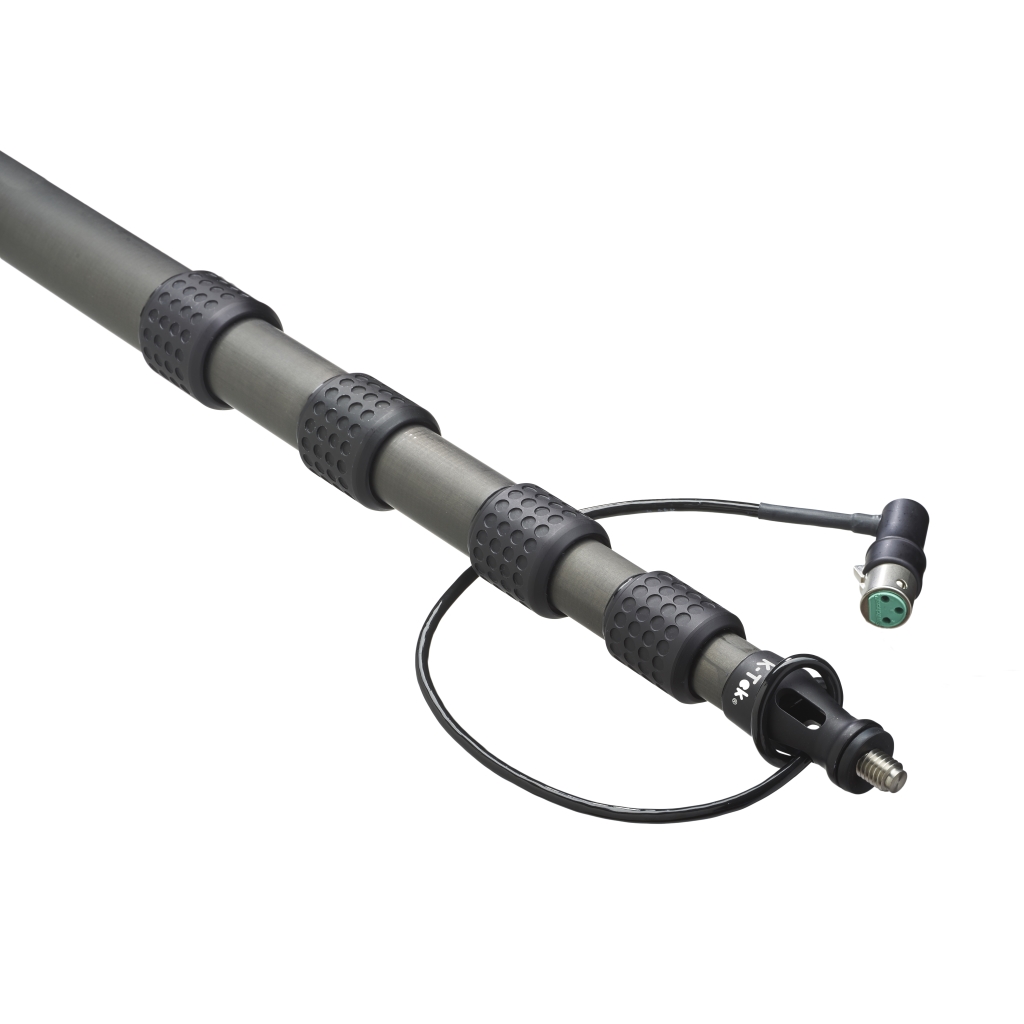 We have a variety of brands and lengths of boom poles to suit your needs.  Booms come with Rycote Shock Mounts.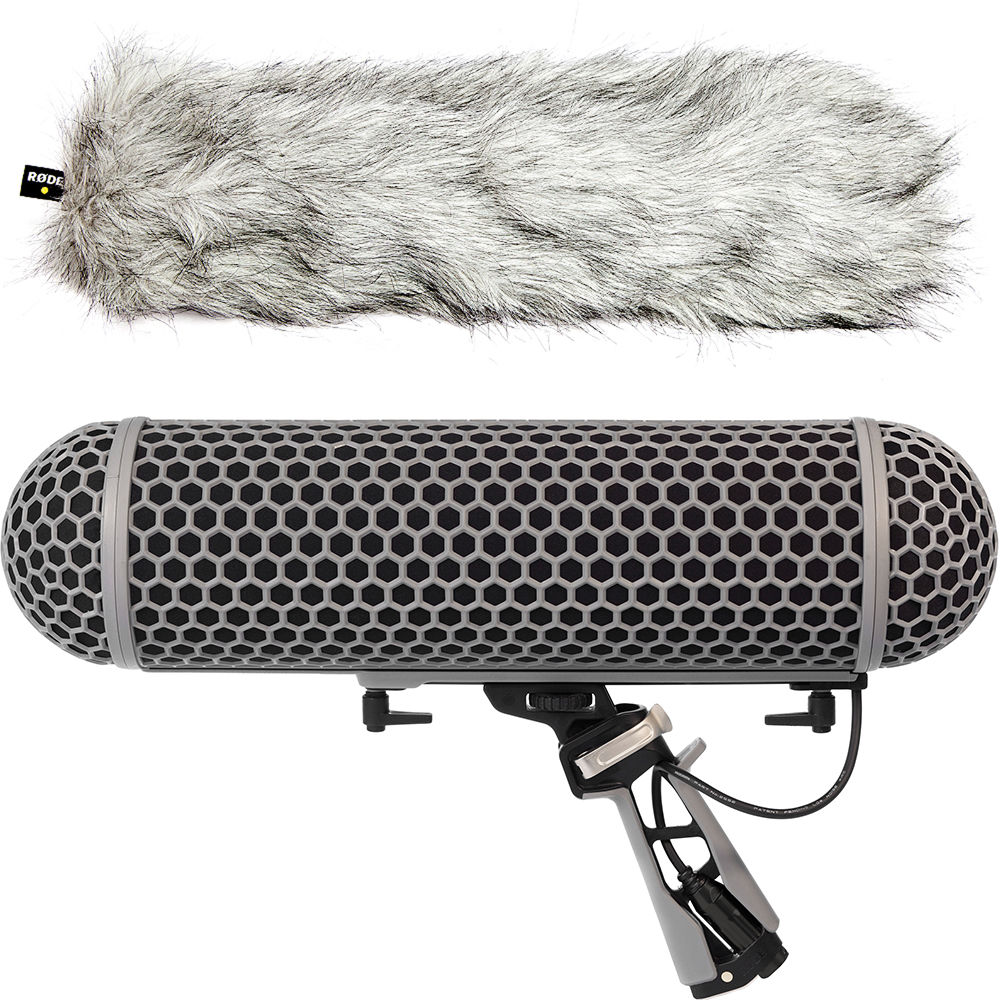 We have a number of Blimps to reduce wind noise
Rycote Super Shield - Medium
Rycote Blimp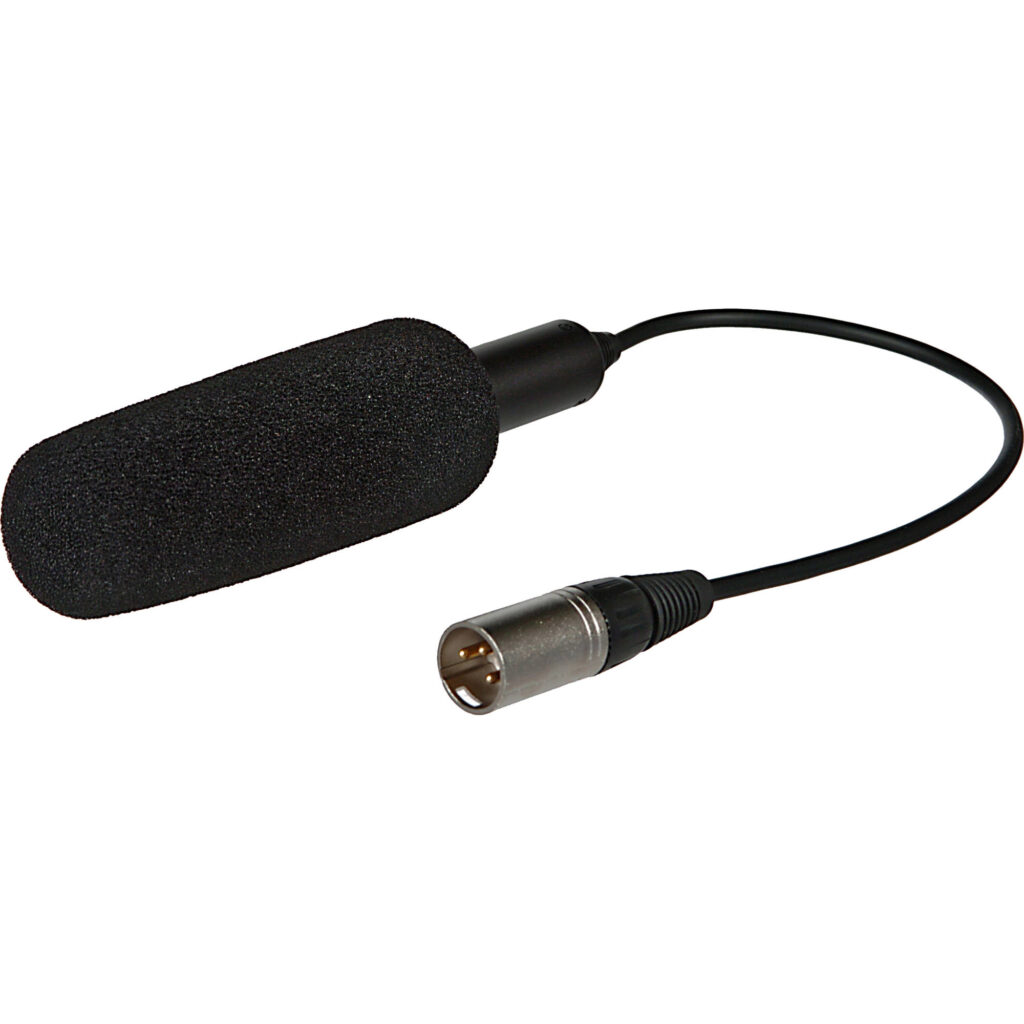 These mics are great for general audio recording, and work well when used as camera mics.
Rode NTG-1
Sony Camera Mics
Panasonic AG-MC200G (Pictured)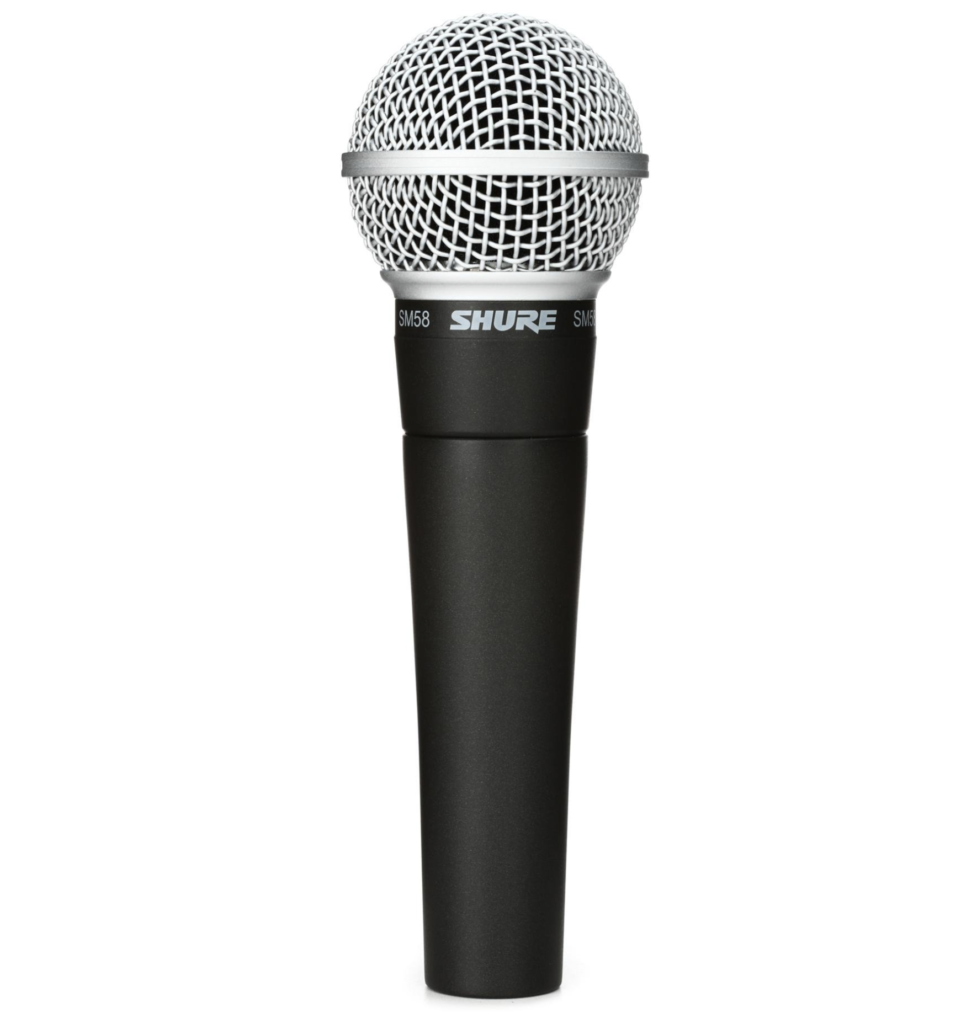 Handheld mics for interviews or live performance.  All have an XLR plug and can me made wireless.
Shure SM-58 (Pictured)
Shure PGA57
Sennheiser e835 S II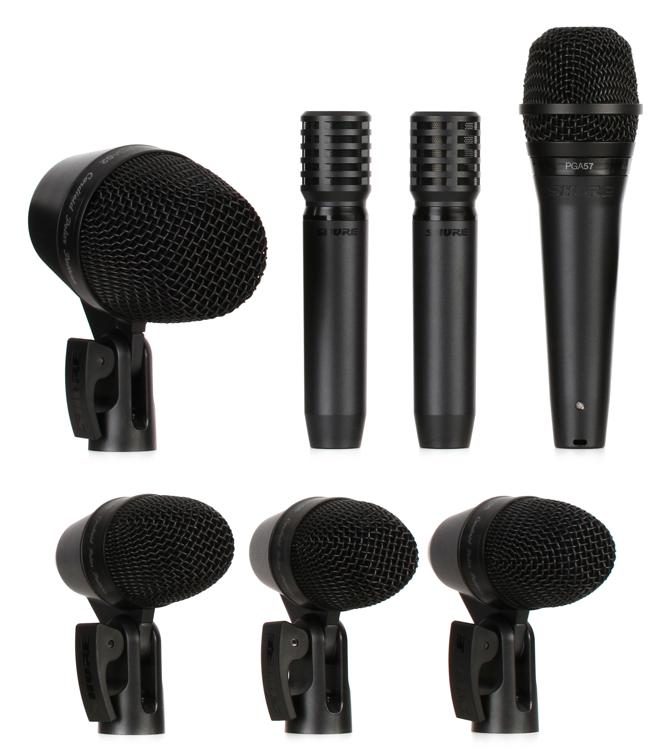 Works well for micing a drum kit, but this collection of mics can capture high frequency to low frequency sound with ease.  Kit includes:
7x Drum Performance and Recording Mics
PGA52 Cardioid Dynamic Kick Drum Mic
3x PGA56 Cardioid Dynamic Snare/Tom Mic
2x PGA81 Condenser Microphones
PGA57 Cardioid Dynamic Instrument Mic
3x A25D Break-Resistant Microphone Clip
3x AP56DM Drum Rim Mounts
7x 15' XLR Cables
Zippered Carrying Case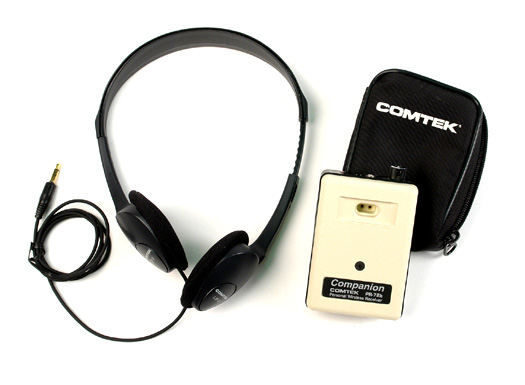 Comtek is a professional-quality personal monitor receiver ideal for use in broadcasting and motion pictures.  It is most often used for Producers and Directors to receive and audio feed from the sound mixer.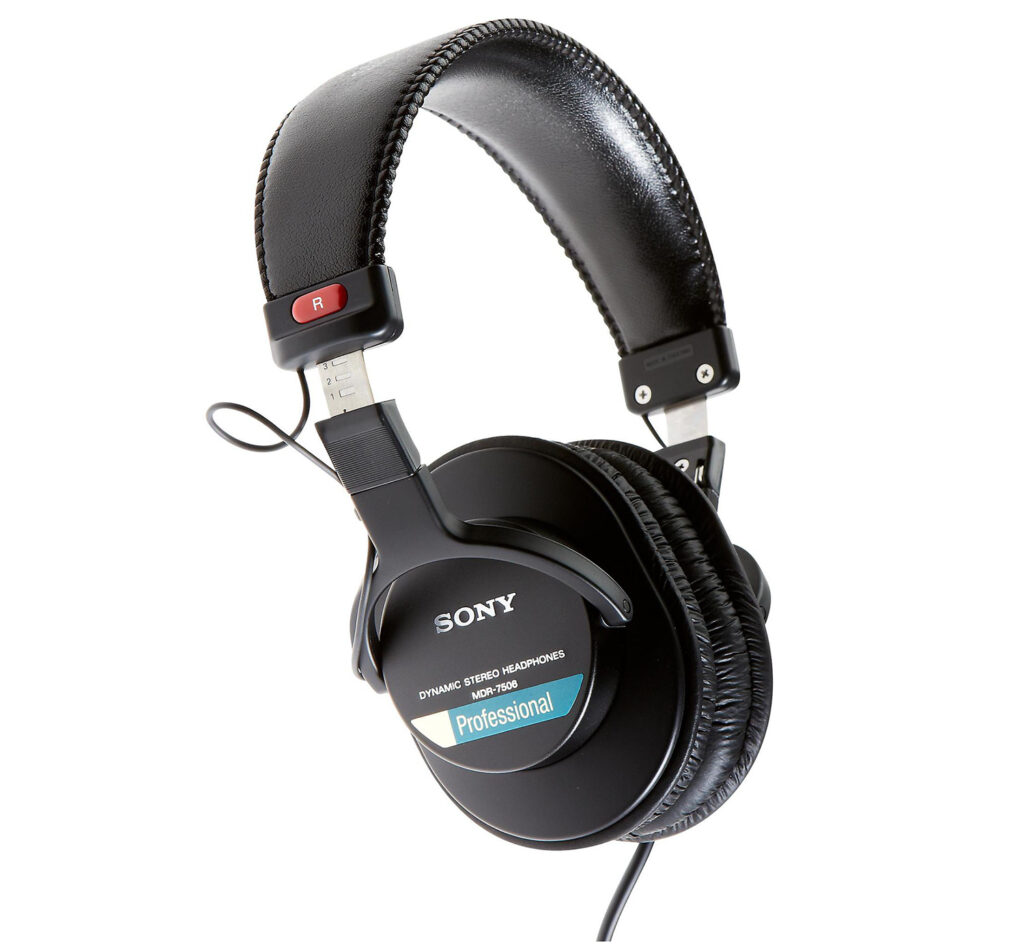 Industry Standard headphones
Circumaural closed-back stereo headphone ideal for use in professional applications
40mm diameter drive units deliver deeper bass, lower distortion, and wider dynamic range
Compact, foldable design
Coiled cable allows for better mobility and reach, while also preventing snags from tugging the headphones right off your ears
OFC cable and gold plated Unimatch plug provides both 1/8" mini-jack and 1/4" TRS phono connectivity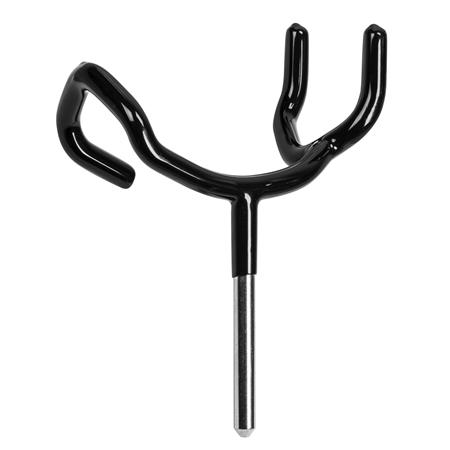 Often known as a "Boom Mate," this boom pole holder is a must-have for interviews.
Use with a C-Stand
Fits all Boom Poles rented by The Birdhouse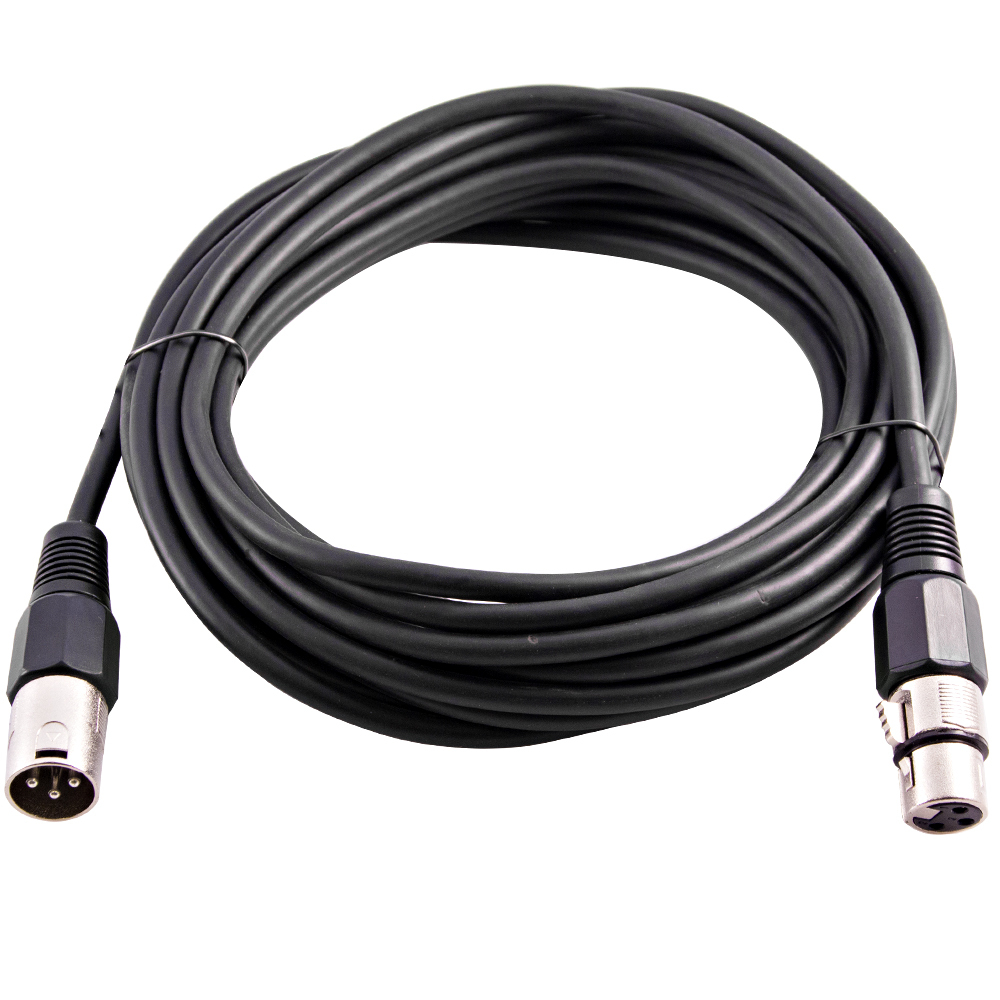 XLR Audio Cable & Adapters
Various Length Audio Cable and Audio Adapters
1 and 3 Foot XLR Patch Cables
10, 15, 20, 30 and 50 Foot XLR Cables
XLR to 1/8" Adapters
Many others!